NATIONAL SCHOOL LUNCH WEEK
CONGRATULATIONS NATIONAL SCHOOL LUNCH WEEK (NSLW) WINNERS!
The winner of the digital polaroid camera went to a random drawing from the new instagram followers of @redclaycafe! Amisha Jain from Wilmington Charter!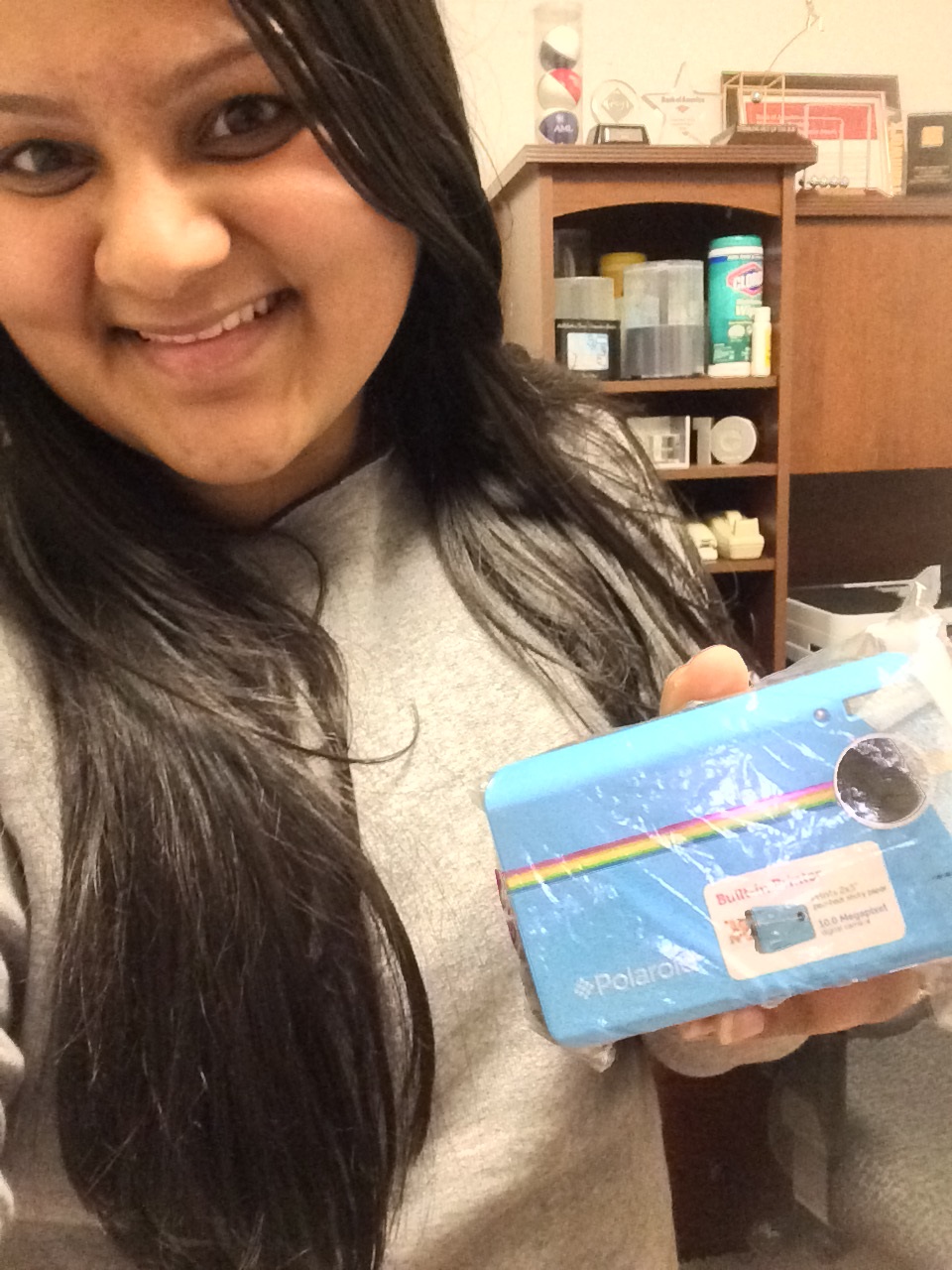 PAST NSLW WINNERS
These students were at a school that won their "Health Eating Competition" and were subsequently added into a raffle to win a FREE sports jersey of their choosing to celebrate the theme "Get in the Game" for NSLW.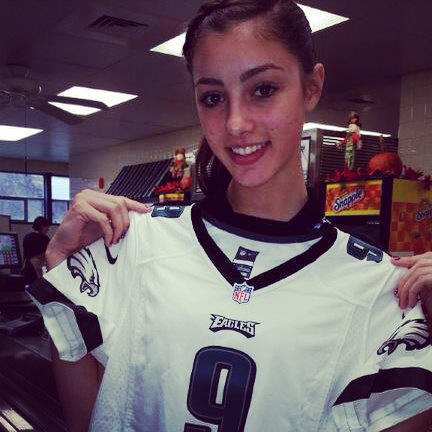 Madison from Skyline Middle School chose an Eagles Jersey!
ACROSS THE USA CONTEST WINNERS
This year, Red Clay School District celebrated National School Lunch Week October 14-18, 2013 with the theme, School Lunch Across the USA, which included events and activities that promoted the benefits of eating healthy school lunches. It also celebrated the flavors, ingredients, and cultures of various regions of the USA by offering regional cuisines.
School lunches traveled to the Midwest, the Southwest, the West Coast, the Southeast and the Northeast to sample each region's local cuisine. Elementary and middle school students that participated in the nutrition services' Travel Across the USA Lunch Contest were entered into a raffle to win a Bicycle!
Franklin Thompson was our secondary school winner from Stanton Middle School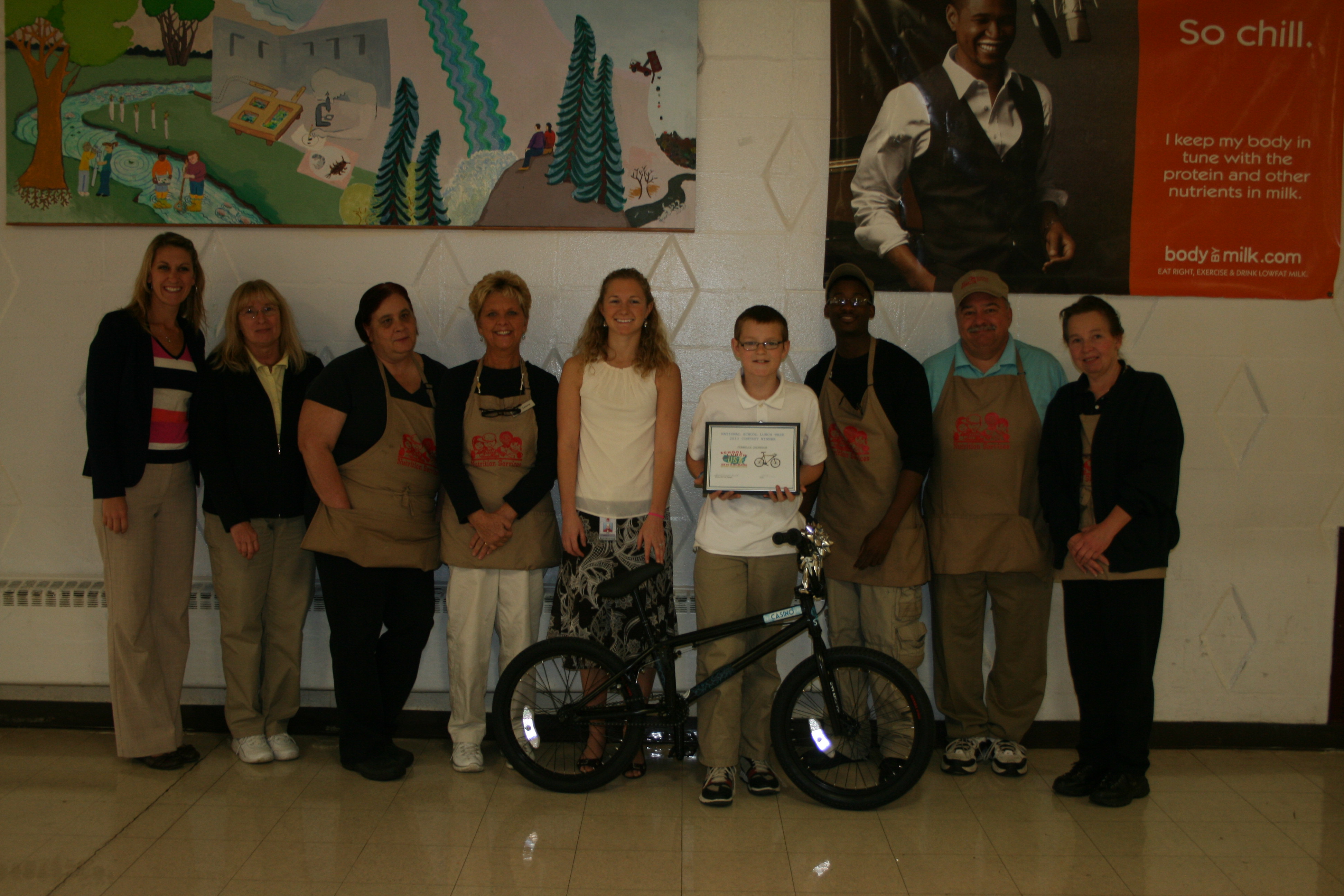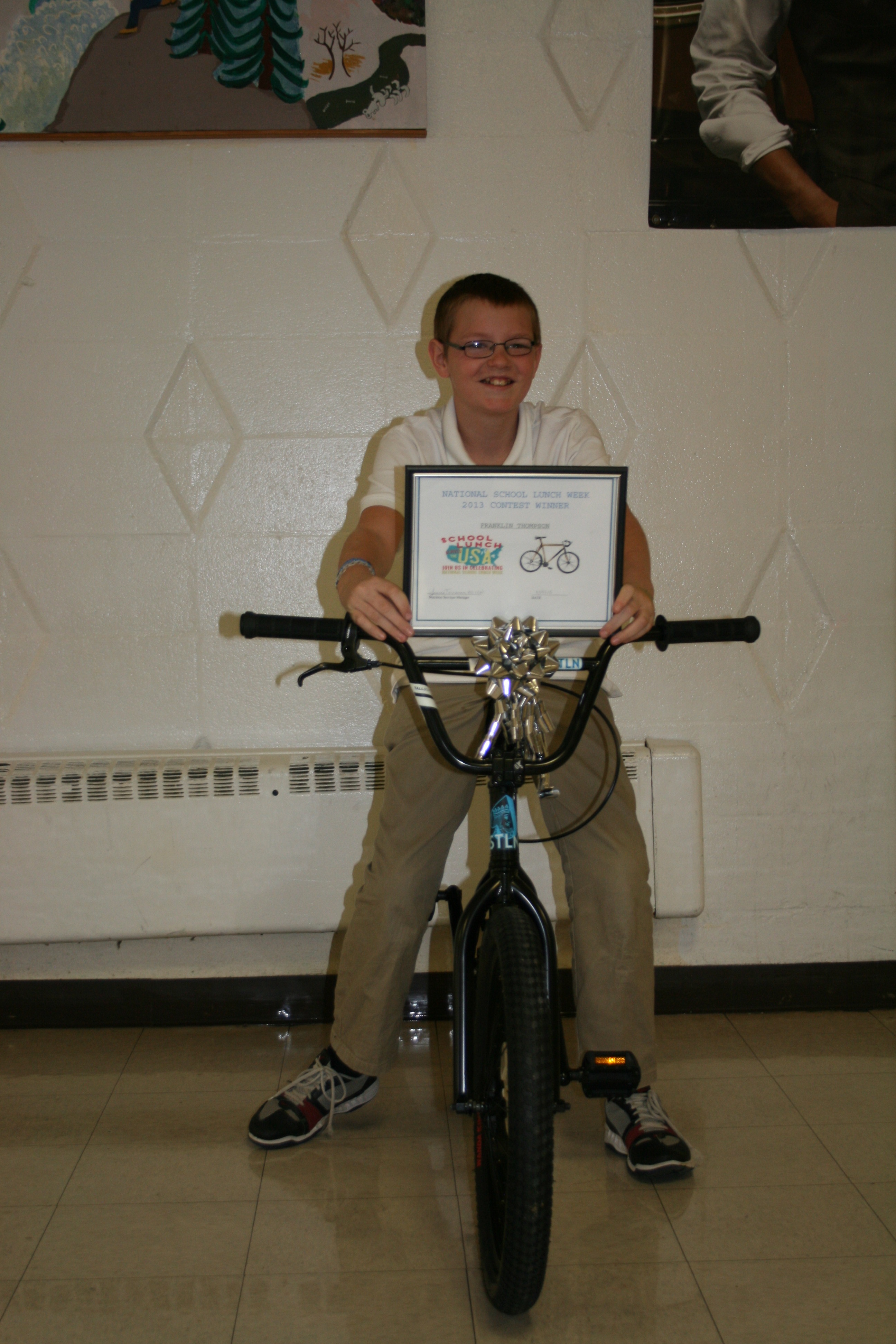 Allison Aguilar was our elementary winner from Marbrook.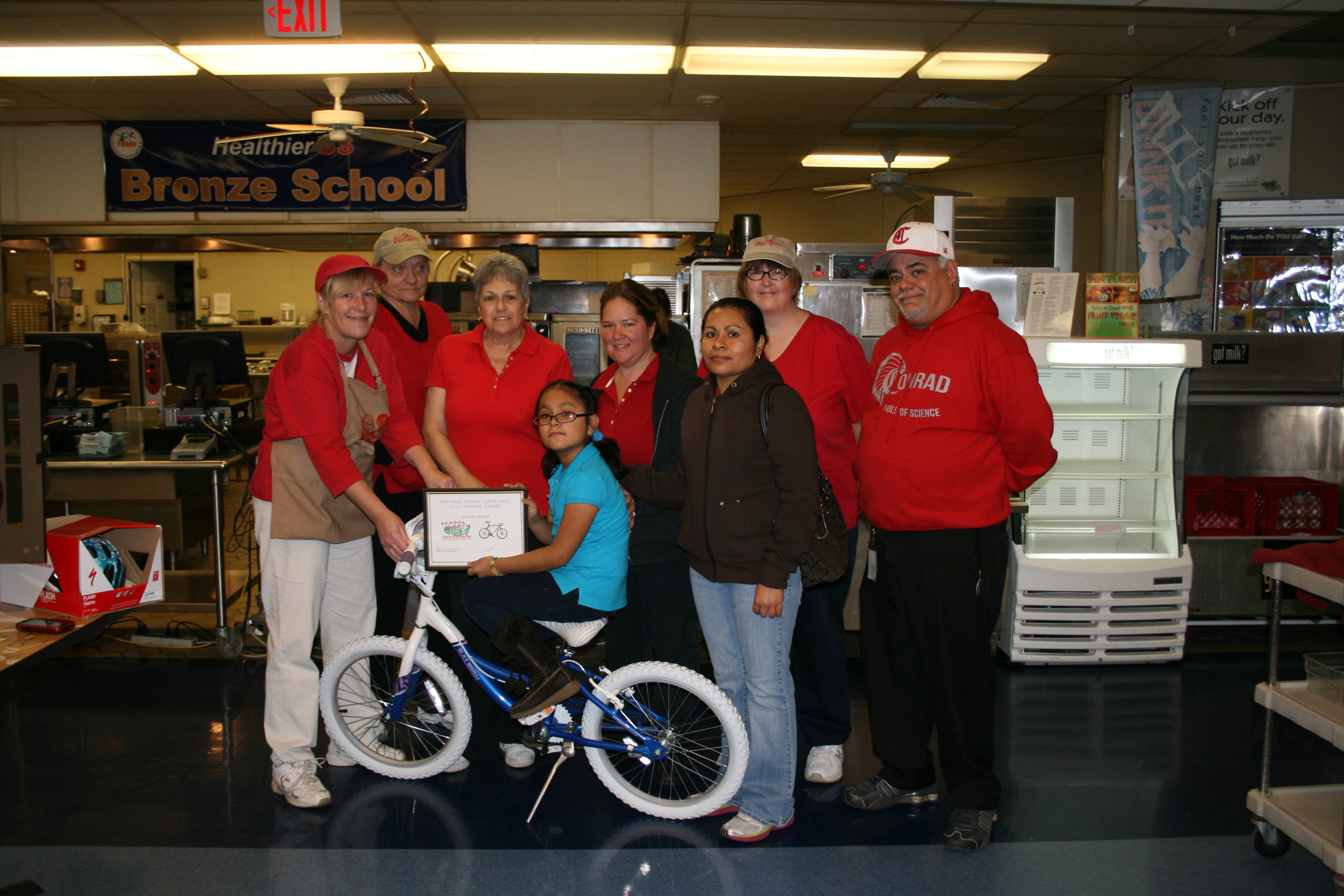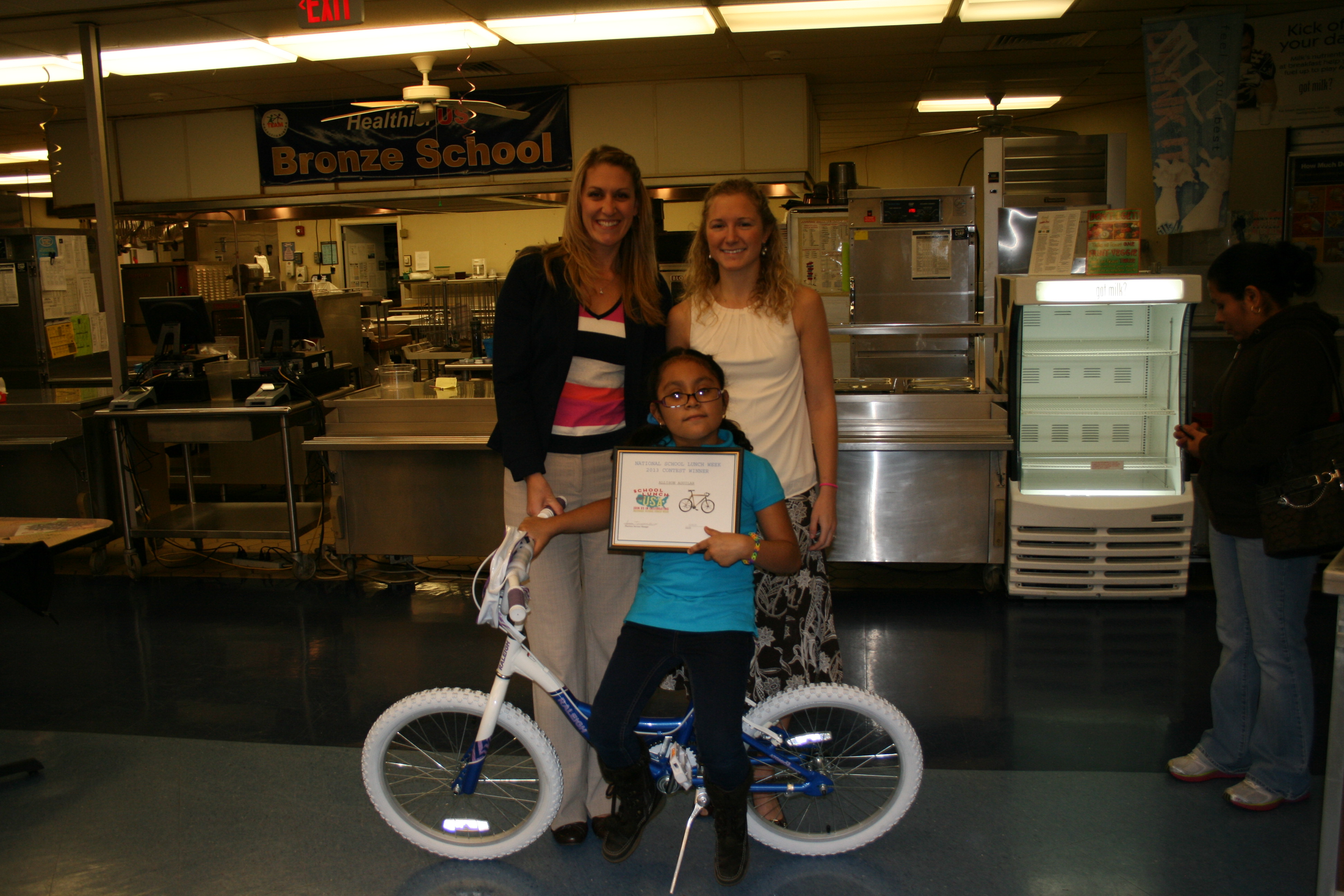 High school students had nutrition services staff set up a booth in their cafeteria one day out of the week where they can played a regional facts trivia game and had a chance to enter into a raffle for a $25 iTunes gift card and win tons of other smaller prizes.